NAN--Green Ivory City
NAN, Well known Boat Racing, Green Ivory City, Artistry the Temple of Bhumintr, Golden Oranges Country, Brightly Chae Haeng Buddhas relics.
---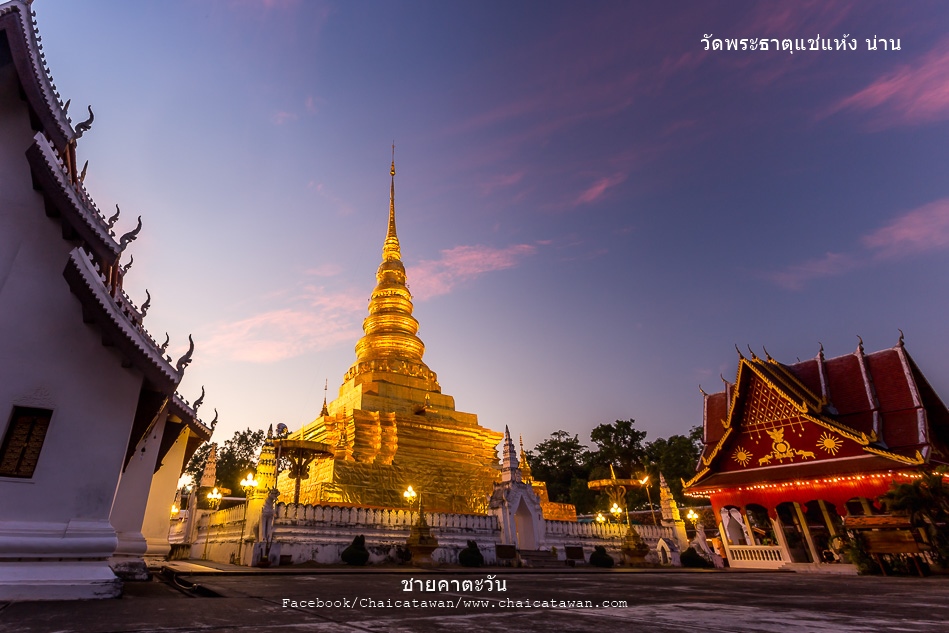 Courtesy picture of pantip
Pra That Chae Haeng: It is a important sacred place being age more than 600 years which is a symbol of Rabbit Thai astrologic birthday's person. Located in the temple of Pra That Chae Haeng Woraviharn. According to Nan's chronicle, said that a chief of politic whose rank governed Nan city, commanded to build the sacred place for containing seven Buddha relics which appearance is same as lettuce seeds being gotten from Sukhothai City. The Sacred place situated at Muang Tuid sub district, Phu Piang district. Traveling from town can cross the Nan River through traffic a route Nan-Mae Jrim or the national high-way # 1168 about 3 kilometers.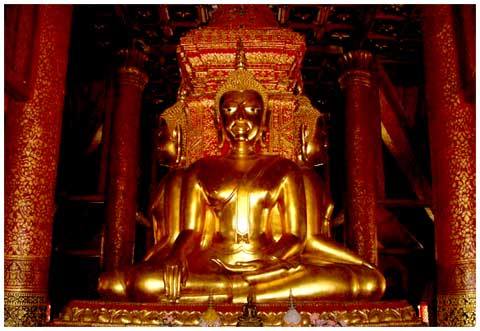 The Temple of Phu Min: Inside the temple hold a remarkable architecture is Buddhist temple and Buddha image hall built of one building in four-balcony style. A work of art department is supposed that it was the first four-balcony style in Thailand which contain the large four Lord Buddha posture images facing into four direction doors. Furthermore, the temple is still remaining wall painting told tales of the Lord Buddha and local legend which is narrated people living style and types of dressings of Nan people in the past including teakwood door's frames around the Buddhist temple being carved beautifully delicate. Located nearby the Nan national museum.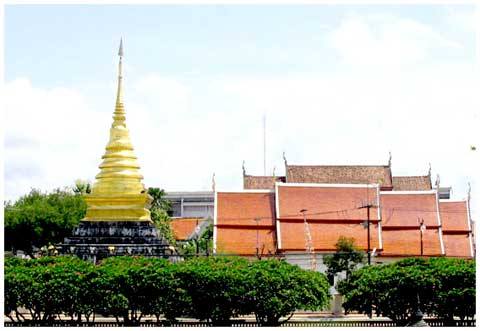 The Temple of Chang Kham Woraviharn: This temple is enshrined Chang Kham pagoda which is Sukhothai era Art and relates to original history of Nan city aged about 20th Buddhist Era. For a chief of monks house place Nanthaburi Sri Sagayamuni Buddha image being graceful Buddha posture. A top of pagoda umbrella is made of Gold weighed more than 6 kilograms. The royal Buddha image hall is large measure displaying traditional Lanna architecture. Sited on Suriyapongse road opposite Muang Municipality.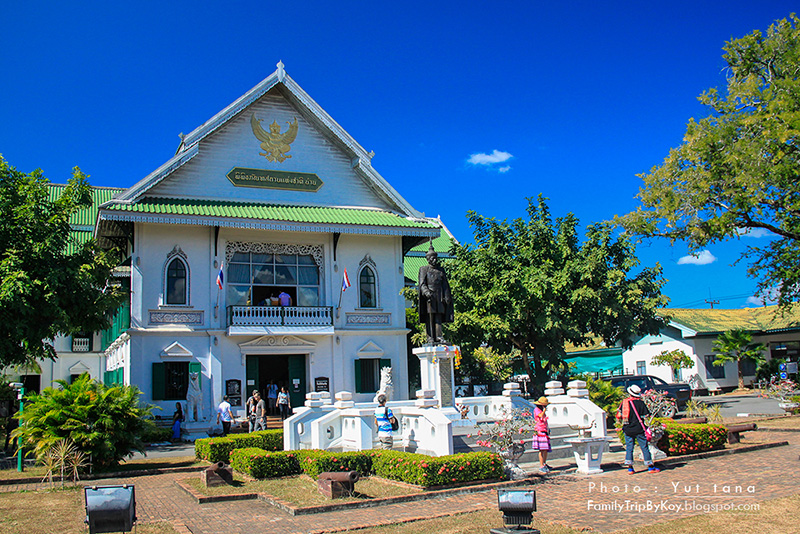 Courtesy picture of pantip
Nan National Museum: At first being a house of king whose governed Nan city. Later, the work of art department got this building for being the museum when 1974 Christian Era. Architectural appearance is a European harmonized with local architectures. Inside the house is displaying antiques thoroughly interesting matters concerning with history, Art, Archaeology and local anthropology and also the place preserves "Black Ivory" being sacred object which uphold Nan people and city gotten from Chiang Tung in ancient times.
We wish you enjoying pleasant and amazing travelling in Thailand.