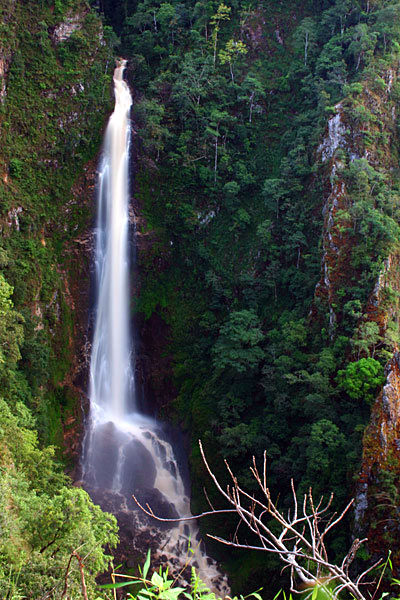 Mae Surin Waterfall National Park: A national park's area covers Khun Yuam and Muang districts. The very attractive scenery is Mae Surin Waterfall which is one large cascading being very beautiful flowing from 100 meters high cliff. Visitors can wander on the national high-way # 108 reached Khun Yuam district, and then go through the Mae Surin Waterfall about 50 kilometers.
Amphoe Pai (Pai district)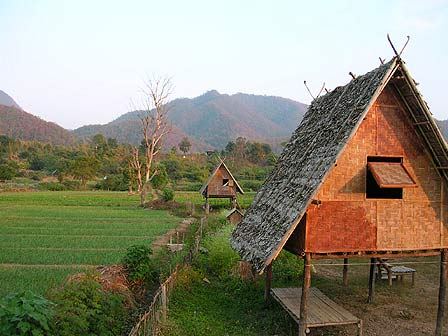 Pai
(Thai:
ปาย
) is the northeasternmost district (
Amphoe
) of Mae Hong Son Province, northern Thailand.
Geography
Neighboring are (from west clockwise) Mueang Mae Hong Son, Pangmapa of Mae Hong Son Province, Shan State of Myanmar, Wiang Haeng, Chiang Dao, Mae Taeng, Samoeng and Mae Chaem of Chiang Mai Province.
The important rivers are the Pai and Khong River.
Symbols
The district slogan is Pai River, worship Luang Pho Un Mueang, spread good kind of garlic, surrounded by lush forests, way of life evenly between hot and cold.
Administration
The district is subdivided into 7 sub districts (tambon), which are further subdivided into 66 villages (muban). Pai itself has township (thesaban tambon) status and covers parts of the tambon Wiang Tai. There are further 7 Tambon administrative organizations (TAO).
We wish you enjoying pleasant and amazing travelling in Thailand.