PRACHUAP KHIRI KHAN

THE LAND OF KIND PEOPLE AND BEAUTIFUL CAVES, SEA, SAND, SUN, PURE GOLD PINEAPPLES AND COCONUTS


PRACHUAP KHIRI KHAN SHORTCUT
MUANG PRACHUAP DISTRICT:
City Pillar of Prachuap Khiri Khan: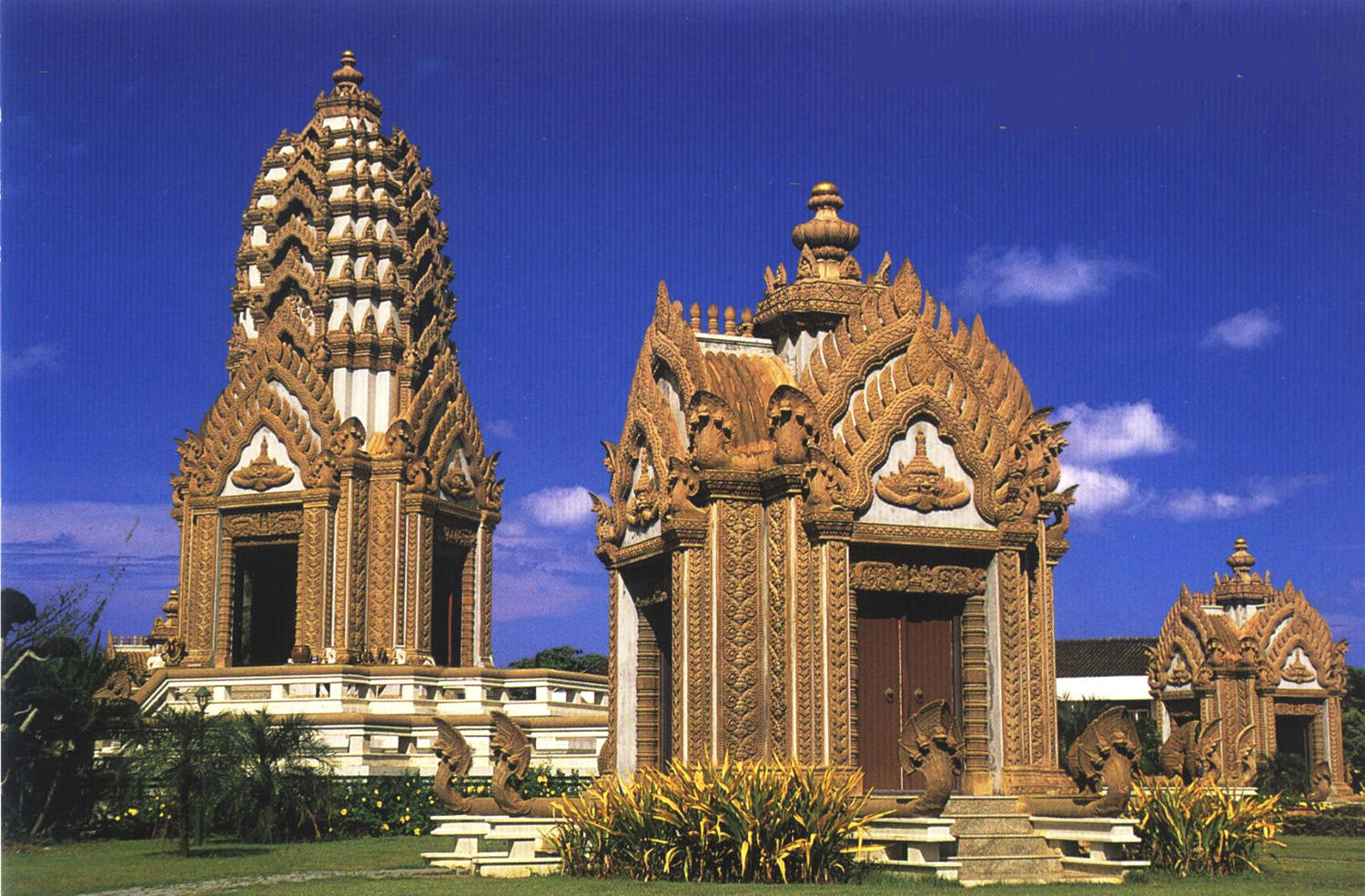 Courtesy picture of www.prachuapkhirikhan.go.th

It is situated on Salacheep road in the city, center of Prachuap Khiri Khan. The Pillar is very beautiful and built in style of art from Lop Buri era. It is known as the biggest and most beautiful city pillar in Thailand.

Khao Chong Krachok (Mirror Mountain):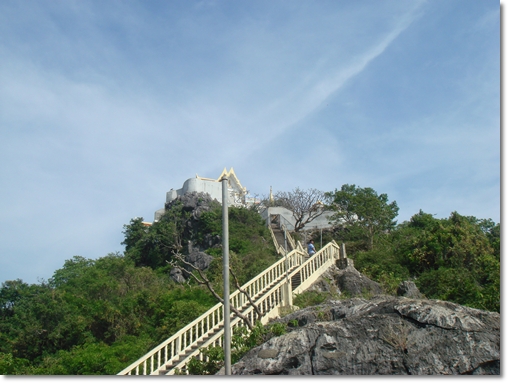 Courtesy picture of www.prachuap.org
A small hill situates on Prachuap beach, there are 396 stairs up to the top, where you can see a splendid panoramic view of three bays (Ao Noi, Ao Prachuap and Ao Manao). Besides, there are a Buddha's foot print, a monastery which holds sacred relics of Lord Buddha, and a Bhodi tree from India that King Rama IX has planted on July 12, 1958.

Khan Kra Dai Cave-Wat Ao Noi: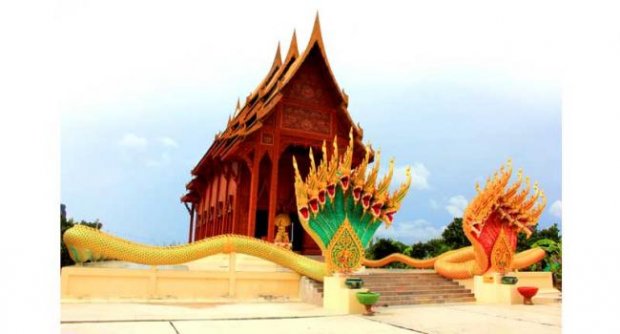 Courtesy picture of www.dailynews.co.th
It is located in Ao Noi sub district. It is far away from town about 8 kilometers. At the foot of the hill, there is the temple of Ao Noi, situated an outstanding teak church. Khan Kra Dai Cave is a small cave that located in the area of Ao Noi temple. Inside the cave, there is an ancient reclining Buddha image and many small sitting Buddha also. You can drive along the beachfront road passing Ao Noi fishermen village and touch the way of fishermen until reaching the cave.

Ao Noi: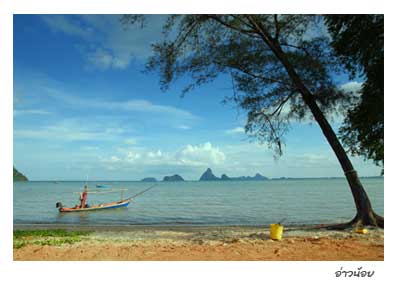 Courtesy picture of artstudio.exteen.com
This is a small bay which lies northward next to Prachuap Bay about 6 kilometers. There is a beautiful beachfront road that connecting these two bays (Ao Noi and Ao Prachuap). People in this area are mostly fishery occupation. There are many accommodations and restaurants are availble for travellers.

Ao Prachuap: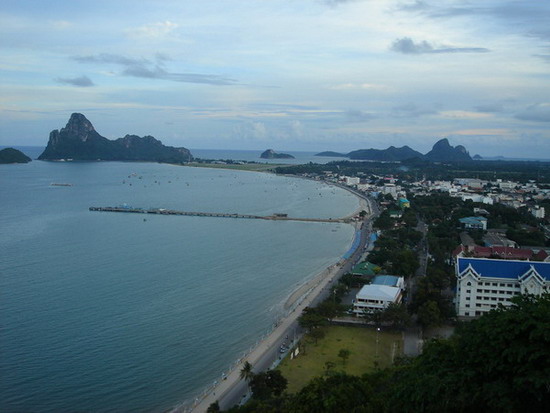 Courtesy picture of www.thaimtb.com
Prachuap city is situated right on the bay. Ao Prachuap is a very beautiful bay and is decorated with big and small islands that floating in front of the bay. A beachfront road with a wide foot path and bicycle lane is very suitable for sport activities, such as jogging, walking or beach soothing. There are a public park in this area as well, importantly safety playground is available. It is very lively spot for family pinic in the evening before the sun setting.

Ao Manao: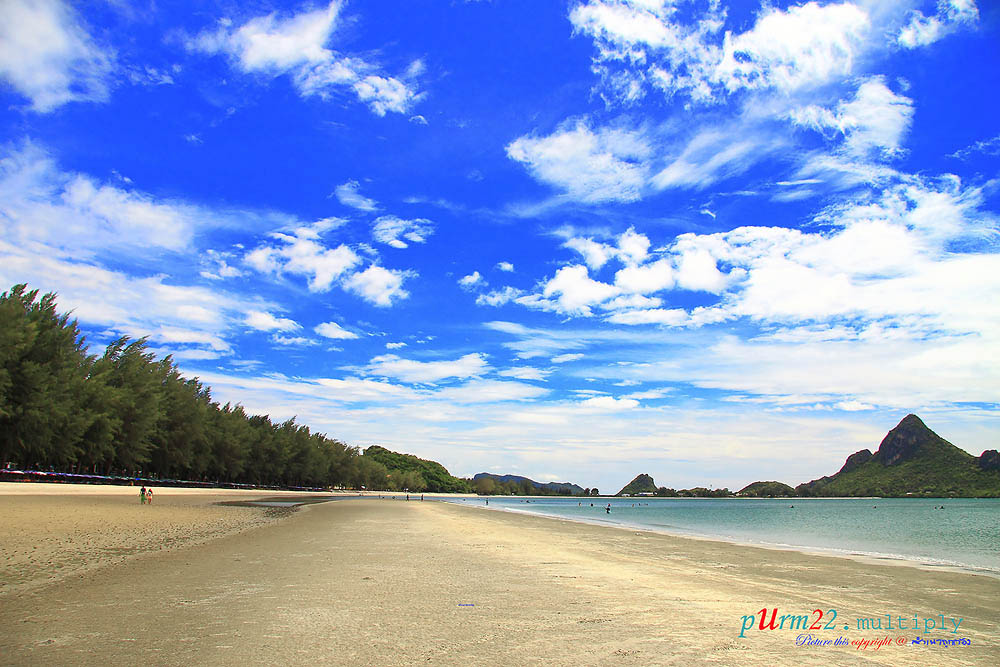 Courtesy picture of www.pixpros.net
It is southwards of Prachuap town 2 kilometers. There is a road connecting between Ao Prachuap to Ao Manao. Ao Manao is a beautiful and wide beach with shallow sea water. It is perfectly for family pinic and recreation. This Beach is under supervision of the Royal Thai Airforce. This area is used to be the site of Thai and Japanese troops of World War II when December 8, 1941. There are several interesting attractions such as an Historical park, Jao Po Khao Lom Muak shrine, hiking Lom Muak Mount to view the most beautiful scenery panoramic view of three bays (Ao Noi, Ao Prachuap and Ao Manao).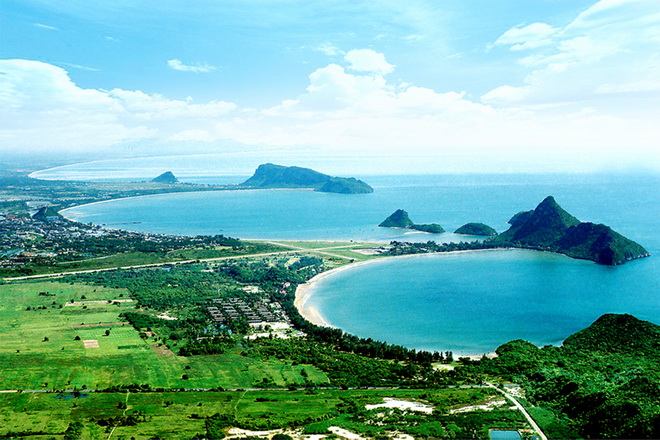 Courtesy picture of www.blogspot.com
There is accommodations and food center on the beach. Accommodation should reserve in an advance please contact +66(032) 611-017, 611 031, 661 088 and 661 089. In webmaster opinion, this bay is very calm, shallow and so clean. It is very suitable for family holiday vacation or new couple. There are many interesting and impressive activities for visitors to explore and experience it. Let's travel, it's funny.

King Mongkut Memorial Park of Scient and Technology - Wah Kor: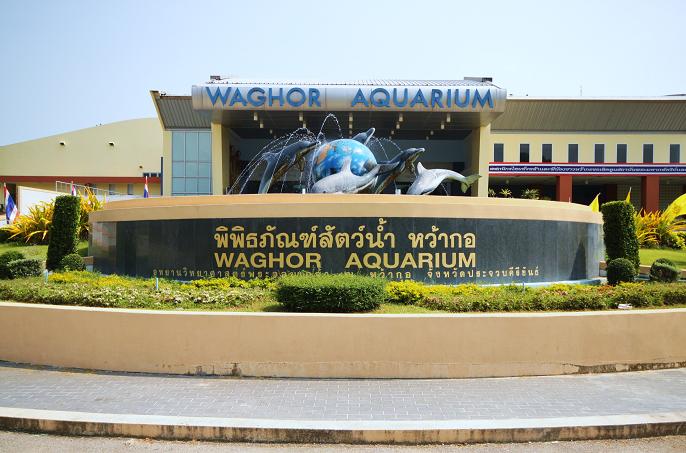 Courtesy picture of www.bangburdtour.com
It was an important historical site. The reign of King Rama IV, his royal highness had been visited at Wah Kor for watching a full solar eclipse. Unfortunately, his royal highness had caught malaria and then pass away. Wah Kor Beach stretches and lines with pine trees that makes this surrounding is presant. Now a day, this place is dedicated itself for many scientific knowledgable center, especially astronomy. Many young and adult students visit here for science activities camp. Furthermore, there is an aquarium, butterflies garden for visitors who love fish and insects that open everyday. For more information, please contact +66(032) 661 098, 661 726 and 661 727.


How to get there:

From Prachuap town take the beachfrant road passing Ao Prachuap, Ao Manao and Klong Wan Market, and then go straight on to the park. It is 10 kilometers from Prachuap town to the park. Ortherwise take a road no.4 (Petchakasem Road), turn left at the standing kilometer-stone 335 continue to the road about 4 kilometers, you will reach the park.

Dan Sing Khon: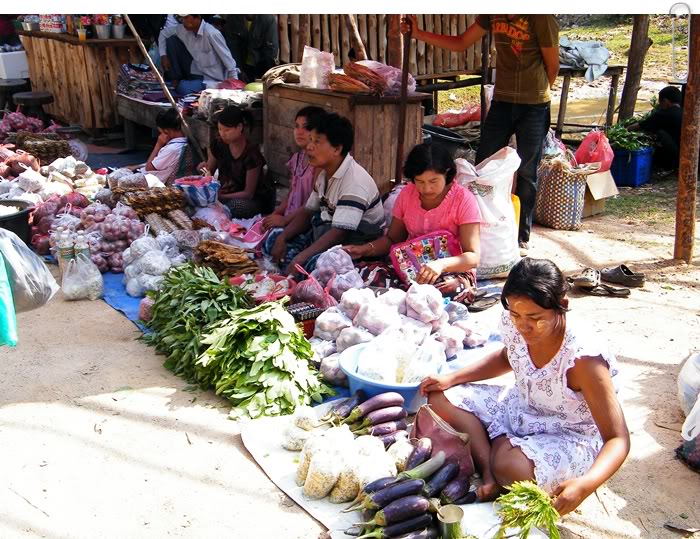 Courtesy picture of i387.photobucket.com
Sing Khon Border had been used a main passage between Thailand and Myanmar from the old day to present day for both commercial and political purposes. It is a shortcut to Malayu Peninsula. This is also the narrowest land of Thailand measuring from shore to the Thailand-Myanmar border at Dan Sing Khon is only 12 kilometers wide. There is a daily border market where both Thai and Burmese vendors gathering around here to sell products, ranging from local Burmese goods to intriguing jewelries.


How to get there:

from Prachuap town take the road no.4 (Petchakasem Road) down to the Southern. Turn right at the standing kilometer-stone 331. Go straight on the road to reach Border Patrol Police 146 junction, then turn left. It is about 4 kilometers after turning from the junction, you will reach the Thailand-Myanmar Border. Distance from Prachuap town to Sing Khon Border is approximately 23 kilometers.