Click here to check the accommodations on Khao San Road
The start point of Thanon Khao San or Khao San Road is right in front of the temple of Chana Songkram on Chakapong Road. This road ends at the point where it meets with Tanao Road in Panakorn District. See Map
At the night time this road is lively and bright. There are varieties of food to choose in the restaurants and on the streets.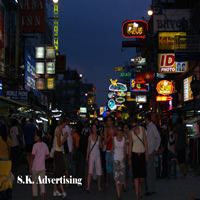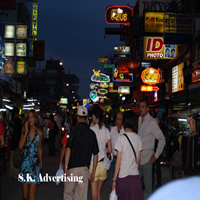 The road is always crowded with both foreign visitors from around the world and the local ones. Some of the specialties of this road are bead-braiding, tasty Pad Thai (Thai Style fried noodle) and so much more.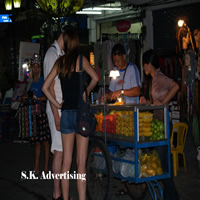 Visitors who select to stay in this area are from different countries and cultures and also backgrounds. Even though they are different from one another, it is very easy to find them sitting together and enjoying drinking spirits.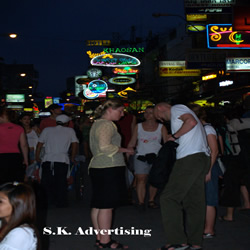 Especially at Songkran Festival , this road is the most popular place for visitors around the globe gathering in this road, Khao San.